By Jo Longley
In the past months, COVID-19 has swept the world. As the virus started cropping up around America, the first wave of CDC and WHO reports urged people to take this seriously, self isolate, and be generally responsible with handwashing and social distancing measures.
In general the response to Corona has been, while astoundingly belated, largely socialist in its leanings. Things like universal healthcare, living minimum wage, rent freezes, and worker strikes are now in vogue in a way that would have been laughable to hope for six months ago. All of these societal changes are things that Millennial voters have been asking for for years, but are now only socially acceptable because of a virus that A) poses greater lethal risk to Boomers and B) isn't a calamity they caused.
Generational tensions between Boomers and Millennials have been going on as long as I remember. Several variations of the "kids these days" complaint have been bandied about like dodge balls, usually followed with "expect a trophy for everything" or "only want to play video games" or "can't look away from their phones." To which Millennials (all of whom are adults now) have responded: "Who bought the trophies, video games, and phones, Karen? At least I know how to turn my phone to silent, Steve!"
But when we weren't adults? What was the response then? As I remember, nothing. It took a long time for me to understand that I wasn't responsible for the way I was raised. That having my competency questioned because of the way I was raised, by the people that raised me, is a form of gaslighting meant to clothesline my agency.
Millennials are now the most educated generation ever—largely because of our parents pushing us to pursue higher education. Simultaneously and unsurprisingly, the older Millennials get, the less Boomers trust experts. Touting fake news and unreliable sources in the face of facts they don't want to hear, Boomers have shuttered themselves off from honest debate and have all but plugged their ears and sang "We Didn't Start the Fire" to avoid owning up to their portion of the blame for the shambles our economy, healthcare system, and international standing is in.
Were the state of the world and the lack of responsibility not enough—Boomers twist reasonable Millennial requests into signs of our generation's lack of work ethic. Millennials have been touted as "lazy, "the me generation," and "entitled".
In reality Millennials have endured two major economic depressions, the start of two wars, international terrorism, unprecedented school shootings, crippling student debt, staggering unemployment rates, and a pandemic—all within the span of twenty years. Also worth noting, Boomers were born into a prosperous economy, worked for a minimum wage that suited the cost of living, and could afford a university education only working part time while studying. The reality Boomers lived sounds like an impossible dream to Millennials, all because of the political decisions Boomers made once they achieved population majority and the voting power that comes with it.
Major tax cuts, lessening of restrictions on corporations, tearing down social safety nets set up by the New Deal, and road blocking any progressive movement toward nationalized healthcare has left the US ranked 37th in the worlds' healthcare systems, with over 11% of our population living in poverty, and shouldering $1.56 trillion in student loan debt.
What has this meant for Millennials? Well, more Millennial households are in poverty than any other generations' households. To repeat: Millennials are the most educated generation to date, are responsible for nearly a third of the country's student loan debt, but they're facing an 8.8% unemployment rate and an 18.3% underemployment rate.
Millennials are also more likely to die. A thirty-two year old now is 24% more likely to die than they were even five years ago, whereas the mortality rates for Boomers has been stable. Between 2007-2017 suicide deaths were reported to be up by 35% between those aged 18-34.
The response from Boomers has been unsympathetic, to say the least, and malicious to say the most. Millennials have been dubbed "snowflakes," the most accomplished of us degraded, and worst of all blamed for the death of the napkin industry (#howcouldwe).
Every complaint levied by Millennials against a system that is burning them out and literally killing them, gets twisted around by Boomers to discredit them.
Millennials would like to be paid a living wage for a job they are overqualified for? No, they're just lazy and expect to be handed everything. Nevermind that Boomers made more than their Millennial counterparts at their age, and had fewer expenses.
Millennials aren't buying houses, are marrying later, and divorcing less? Nope—they're killing the housing industry, and ruining marriage. Doesn't matter that Boomer-backed policies saddled Millennials with too much debt to afford mortgages, or that Boomers are the reason the divorce rate for those 50 years and older has increased 109% in recent years.
And I could go on all day. This bandying back and forth of what and why and who's to blame is a really neat game to play where the answer is pretty much always: Boomers, with the voting majority, straight through the gut of the American working class—but the really devastating thing I've been having to work my mind around is, Boomers aren't just "those people". They're our parents.
Our parents, our grandparents (depending where you fall in the Millennial age spectrum) royally fucked us over. They were selfish and voted for policies that made their taxes lower and our social safety nets worse, and now that we're dealing with the fall out of those selfish decisions—they're attacking us.
There's some general emotional abuse tactics at work here: questioning Millennials into doubting their perception and their legitimacy for voicing concern, blaming Millennials for the way they have been treated by Boomers, bullheadedly denying facts. But again, this isn't just "the older generation," these are our parents, our caretakers, the people we relied on to bring us into the world and trusted to make it a good one.
Now that we're adults and have agency of our own, we've spent the last few years pushing back against the limiting narrative Boomers have put on us. We're still working to explain the concept of linear time, and the fact that none of us are kids anymore, but we've grown confident in our power and our voice.
How do we forgive a generation that was born into a flourishing economy, lived through the civil rights, women's equality, and gay rights movements, gained comprehensive political control—and left us with shambles, clawing our way toward a social structure of peace they could have just handed down to us?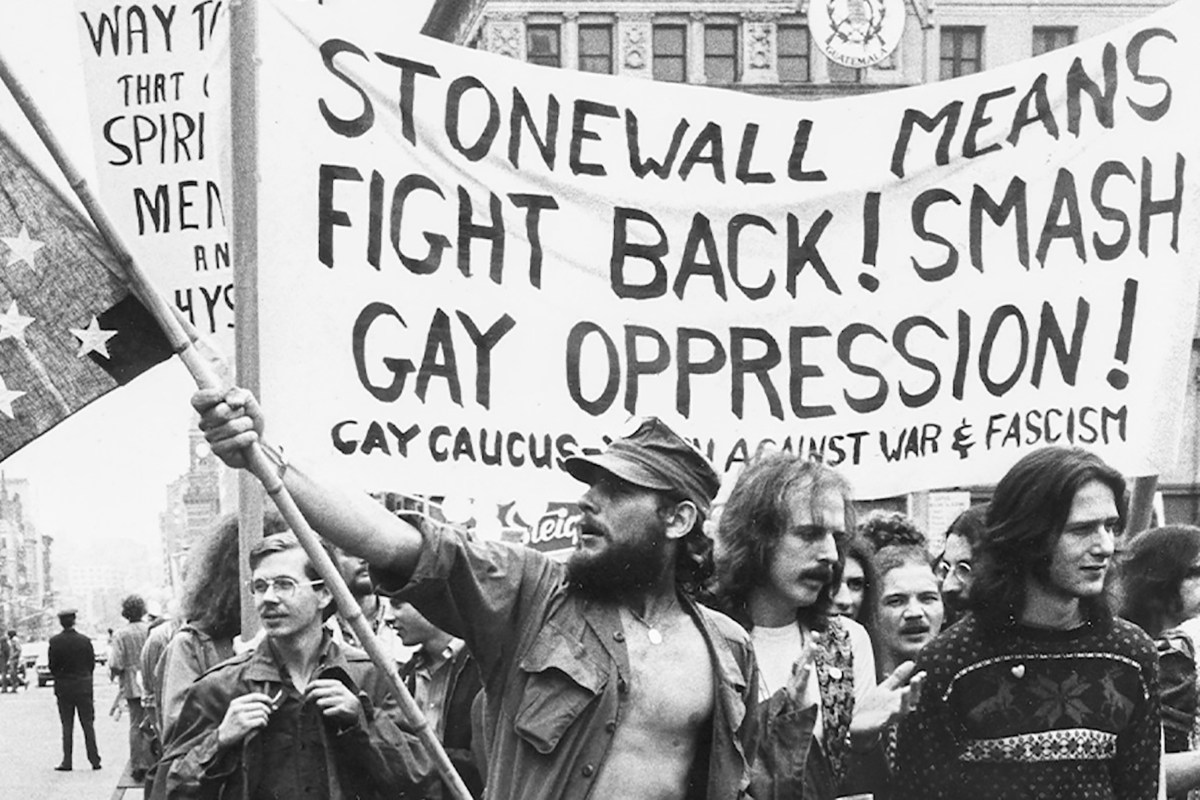 I asked my dad to not go out in public, and he agreed in his own way: "There's nowhere I have to go anyway, the casinos are shut down and so's the gym," and I breathed a sigh of relief.
What I don't think Boomers understand is that, while as a whole we revile what you did to our country—we love you. You're ours, the parents, the grandparents, the people we will mourn and live in memory of. The things we fight for aren't for us, at least not us alone.
They're for you, despite what you may think. It's for my child someday, and for me, for my partner's parents.
Reviewing all these facts, all the blame I could assign and apportion, a list so long I could make a daily calendar of different acts of disregard committed against your own children—the only forgiveness I have found is in the sureness I have that we will not be like you, and we will not leave you behind like you left us.
We will come together and move forward and force change in the face of your fear of change. And we'll do it for you, because we know how to love you in a way you didn't think to love us.